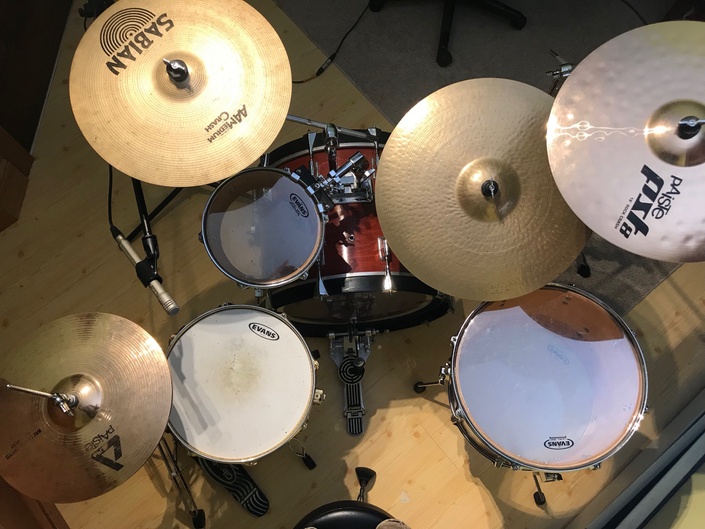 One-on-One Drum Lessons with Ian
Need some specific help? Enroll today for four weeks of private drum lessons over Skype
Need a little extra help getting going?
Sign up today to get some serious one-on-one coaching and teaching from me, Ian. I'll walk you through the basics, I'll listen to you, I'll help you, I'll give you some pointers, feedback and homework! I'll help you work out a practice plan. And above all, I'll be cheering you on!
How many lessons do I get?
Buy purchasing this course, you will get four lessons with me. I'll work with you to help you get started and on the right foot. (No pun intended.) We will space out the lessons so you have time to practice the work I give you. And I promise to work with you as efficiently as possible.

Your Instructor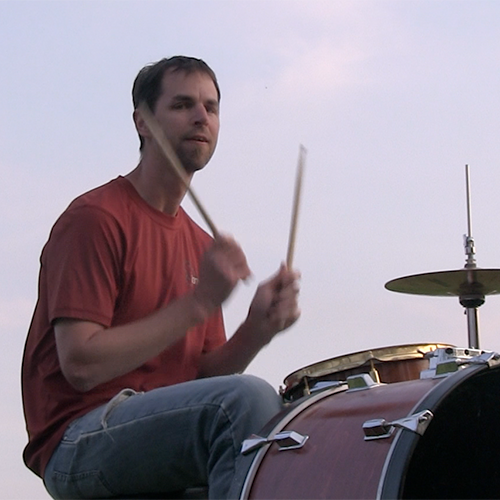 I started playing the drums in grade 6. My dad saw something in me and somehow managed to borrow a drum set from a friend of his for a month. I fell in love with the drums and immediately started playing in my parent's garage band. (Yes, a literal garage band.) It was a folk/country band called "Cross Country". (I actually think they still exist in some form or fashion in central Alberta today.)
Very soon after playing on that borrowed kit, my dad picked up a good quality kit for me from Long & McQuade in Edmonton. And believe it or not, this is the same kit I use today, although it looks nothing like it did 30 years ago. I've re-finished the toms and kick; I now use an Omar Hakim snare; I use Paiste cymbals; and the hardware has all been updated.
I've spent time on the road with different bands, I've spent time in different recording studios across Canada and the US, and I own a recording studio just outside of Charlottetown, Prince Edward Island. And not to mention, I've spent years teaching drums one on one.
Frequently Asked Questions
When do the lessons start and finish?
When you sign up, I'll work with you to find a time suitable for both of us. And after our first lesson together, we'll figure out another time for our second lesson (and so on). And after we are finished, I'll check in with you periodically to see how you're doing and if you need any additional help! I'm here to help!
Who should enroll in private lessons?
I especially love helping beginner drummers get going. I love setting beginners up for a lifetime of enjoyment and drumming. If you don't know a lot about the drums (or if you don't know ANYTHING), then this is right for you.